Columbariums and Cremation Monuments
With cremation becoming a more popular choice, more cities and municipalities are purchasing Columbariums for their cemeteries.

A "Columbarium" is a large granite structure which contains several "niches" (rectangular spaces). A niche can be purchased from the city or municipality. Each niche is designed to house Cremains (cremated remains) in lieu of purchasing a cemetery plot.

If your cemetery doesn't have a Columbarium, and your wishes are to have cremains above grade, (not buried), you can purchase a cremation monument (below) similar to a columbarium, that is the size of a regular monument. Cremation monuments are placed on a plot just as regular monuments are. These monuments are also granite and can house from one to four or five urns, depending upon a family's choice.

We sell both columbariums and cremation monuments as well as engrave columbarium plaques.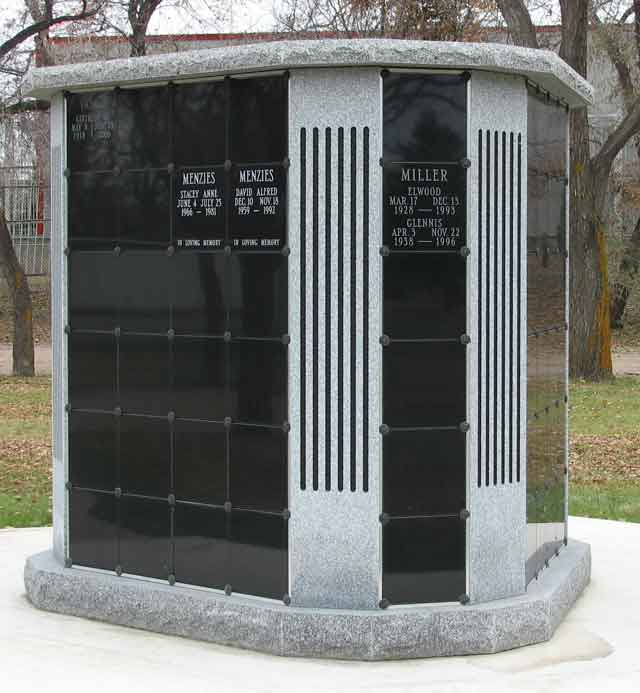 We carry columbariums in stock.
A Columbarium (left) featuring multiple "Niches" for Cremains. Where columbariums are available, niches can be purchased instead of a gravesite and can house one or two urns as desired.

Granite plaques (below) rest on the face of each niche of the columbarium and are etched with the name and dates.

Individual Cremation Monuments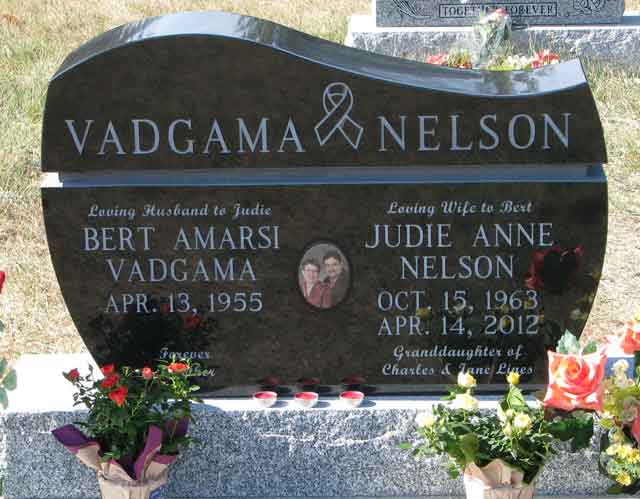 Cremation monuments are an option for cemeteries where no Columbarium exists. These monuments are purchased by the individual (or an entire family) and placed on a burial plot. Urns are housed inside the monument rather than buried.

Cremation monuments can hold various numbers of urns but cemetery bylaws may limit the size of monument allowed on each cemetery plot.

Regular monuments can also be used for cremation where ashes are buried in a cemetery plot. We can help you determine what your cemetery bylaws allow.